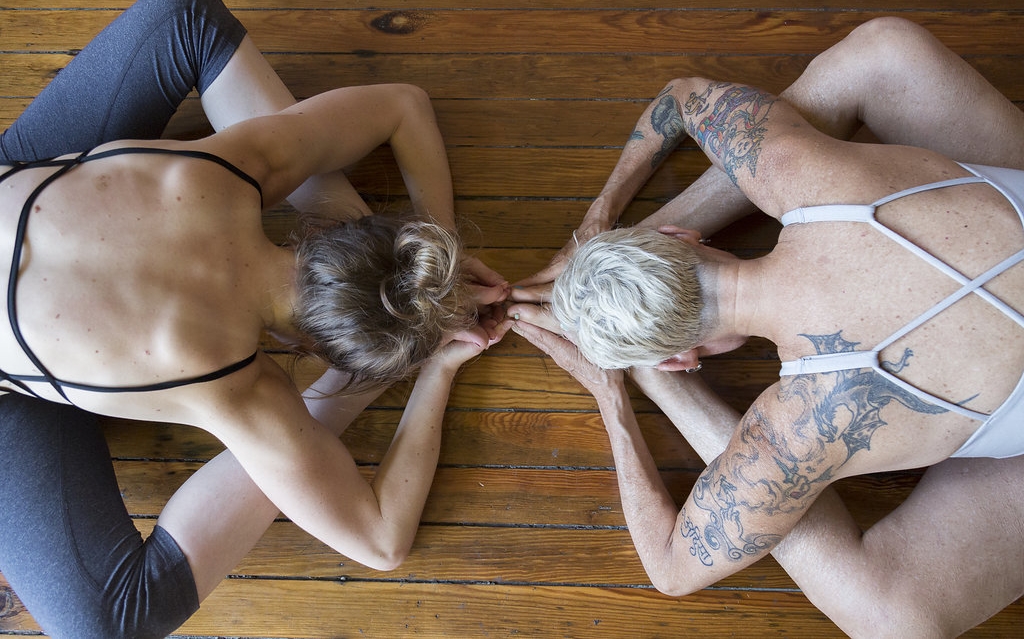 How to get your MBCY RYT 300/500 Certification
*You must complete RYT 200 to be eligible to apply*
Thoroughly read "What You Need to Know" (below).

Apply for training ($50), link below. *Last day to apply is March 1, 2019.

Schedule an information call with Nina Be; she will contact you after receiving your application.

Pay one time registration fee ($250) for MBCY RYT 300 // 500 certificate core text books and MBCY training manual. ( These are separate books from the suggested books for the different modules).

You are now invited to choose the number of modules specific to the kind of training expertise you wish to experience! (Each weekend training module qualifies for 30 hours of continuing education units (CEUs) with Yoga Alliance.
Step 1:: What You Need to Know...
BEFORE APPLYING.
REQUIRED. You must have acquired your RYT 200 Certificate, have a regular Yoga practice (2-3 times a week) for at least one year, and attend at least 2 classes with Nina Be, if possible.
CONFIRM YOUR SCHEDULE. You must attend all hours and complete all homework assignments in order to be given full credit (Friday, 2-5pm, Saturday 7:30am-5:30pm & Sunday 7:30am-6:30pm)
PLAN CAREFULLY. You may register for your courses as you go.
ENJOY. You must register for your all modules 2 weeks in advance, and all retreats 4 weeks in advance.
PRE-PLAN. The final date for registering for the 2018-19 Advanced MBCY RYT 300//500 Certification is March 1, 2019.
TAKE YOUR TIME. You may take up to 2 years to complete your certification.
ABOUT THE APPLICATION GUIDELINES.
The Process::
When you click "APPLY NOW!", you will be asked to provide contact information and a $50 non-fundable application fee (which goes towards your tuition upon acceptance into the program).
Next, an MBCY representative will contact you to schedule a one-hour meeting to discuss any questions or concerns you may have. During this meeting you will have the opportunity to discuss your application, turn in a 500 word personal statement relevant to you participating in the Advanced MBCYTT, submit your RYT 200 Certificate, and to make sure that the program is right for you.
Upon acceptance, you may pay your $250 non-refundable, one time registration which cover textbooks and materials for the core curriculum. (You can pay for your deposit/tuition and books by cash, check, or credit card. Please note that there is a 3% surcharge for credit card payments for tuition.)
Refund Policy::
Cancellations made more than 30 days before the first day of training can receive a full refund (minus the $50 application fee & $250 non-refundable deposit). No refunds are given for cancellations made less than 30 days before the first day of training, although you may receive credit towards future trainings.
Continuing Education Credit
CEU (Continuing Education Credit) credit is offered for our trainings and workshops. Official certificates confirming your completion of these programs cost $20 per certificate. Please email info@mindbodycenteringyoga.com for more details about our CEU process.
* The one time $50 application fee and $250 registration fee include books and materials for the core curriculum of the MBCY RYT 300/500 Professional Certification Program. This and course registration fees are non-refundable. CEUs may be an option.
* Once you have completed 300 hours of course work and attendance requirements, you qualify for an RYT 500 certification with Yoga Alliance
RYT 200 + RYT 300 Certificates = RYT 500 Certification